We developed and launched a business model from Colombia with global impact, reducing plastic pollution and extreme poverty with a sustainable business strategy.

Of plastic have been recovered and transformed in homes, schools and other solutions for vulnerable communities in developing countries. A significant amount of consumption waste that is not now floating in the ocean, polluting ecosystems and poisoning fishes with microplastics.

People have decent jobs thanks to the direct impact: our employees and beneficiaries of the waste picker empowerment program.

Ivorian boys and girls who can access a better quality classroom and education.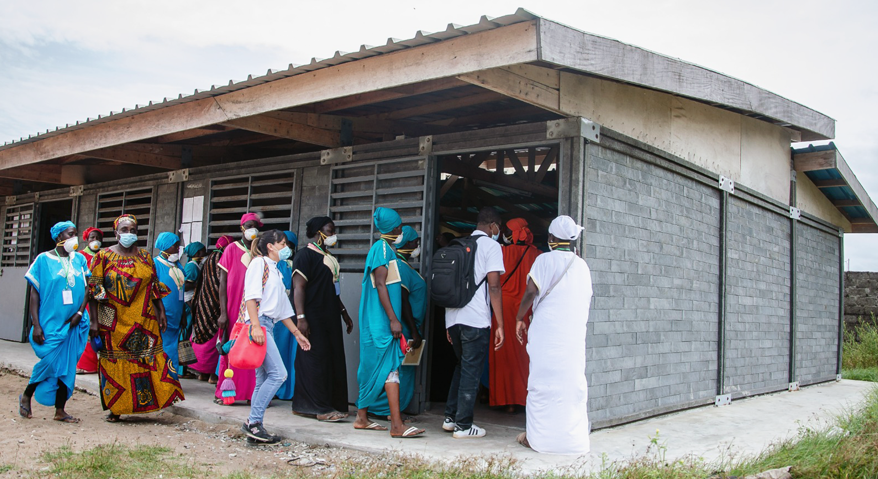 Transformation is our thing
---
We focus on pragmatic solutions. Bricks & Blocks, our construction system, literally transforms plastic that harms the environment (us included, of course) in safe, comfortable houses, affordable school facilities, health centers, storage centers and other solutions. And, on the other hand, The Way, our empowerment program, transforms lives through a sustainable methodology that does not give the fish but teaches how to fish.
Our business model seeks to connect as many actors in society as possible, as we understand that plastic pollution is everyone's responsibility. At the same time, the eradication of poverty would benefit us all equally.
We build and constantly expand a participation platform so that Governments, NGOs, Companies, Universities, and Citizens interested in contributing to this impact can join in at various levels and thus allow the scalability of the benefit.
Companies
We do not buy waste nor receive it without a plan ahead.
We can work together building concrete projects for different purposes. Not everything's impact must be socially centered.
Governments, NGOs, and Universities
Your support will expand The Way around the world.
---
Citizens
Spread our message! Your influence and actions are needed.